Surf Flag Banner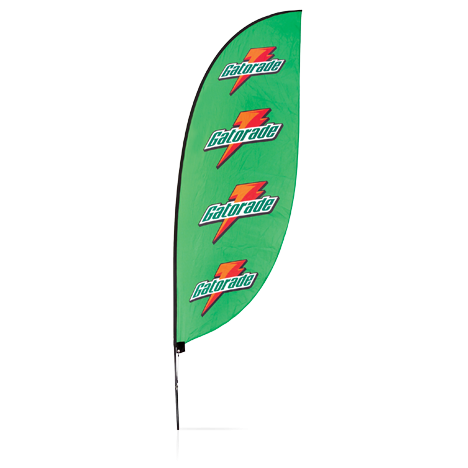 Surf Flag Banner
The Surf pop-up flag banner is a pleasing teardrop shape, with a good size print area. They are easy to transport and fast to put up and take down. They are wind-friendly flags that are durable and waterproof.
Lightweight and robust frame
Easy to transport and store and quick to set up
Full colour print
A visual is emailed for approval before print
Supplied with carry bag
Remember to order a base option, either a ground spike, crossover stand or a baseplate from our range of accessories.
Download Templates