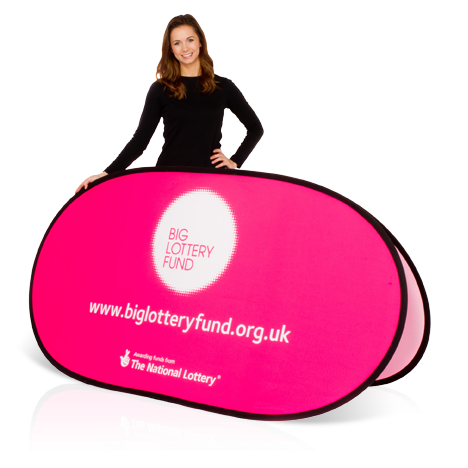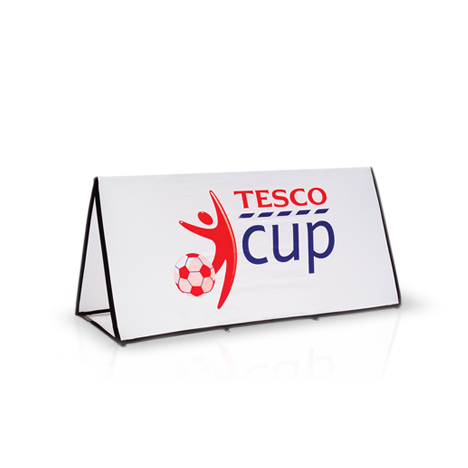 If you're after Pop-up banners you're in the right place - the home of the original pop-up banner. Over two decades ago, we unleashed our patented pop-up banner on an unsuspecting world. Since then we've expanded our range to include pretty much every kind of portable signage you might need. So whatever your requirement, no matter how big or small, we'd love to hear from you.
Product Innovators
After inventing a game changer like the pop-up banner, some might have rested on their laurels. Not us: so all hail our unique lantern banner and our equally unique event bar- two extremely nifty products invented by us.
Print and Product Quality
We use the most precise printing techniques and the tightest quality control. Our glass-fibre frames are renowned for their durability and are unrivalled on the market. All our products come with a two year guarantee.
Affordability
We do a lot of work with large and small companies. You will be surprised how affordable our products are. So whether it's a school fete or a large event we will provide a perfect product that will last year after year.
Design Expertise
We've been going since year 2000 and have worked on thousands of events in our time, from sports to press launches to exhibitions. It's given us an unrivalled feel for what works. If you're not sure about the 'what' , 'where', and 'how many?' then give us a call: we promise to give you straightforward advice and a solution to help create the definitive finishing touch.
We make sure our products exceed customer expectations,
for quality, style and performance.